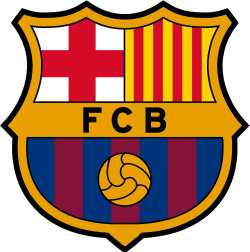 Hi
football
ppl,
If u re a Barca football fan, then Be strong to hear this news
.
Barcelona are in crisis.
Txiki Begiristain told following to the press "players were unable to cope when the going became tough in matches and that was why i believe the team is in crisis mode".
After Bojan Krkic and Samuel Eto'o had given Barça a commanding lead in the Ruiz de Lopera at the weekend, Betis came back and netted three times in the second period to record a memorable win. Rijkaard had admitted that he was ashamed, while Puyol had opined that the collapse was symptomatic of the club's season as a whole.
Txiki has also admitted that he was stunned the team have lost their key characteristic - that of not giving opponents any chance of a recovery.
But the only hope for Barca is
Lionel messi
has recovered before his expected time of recovery.